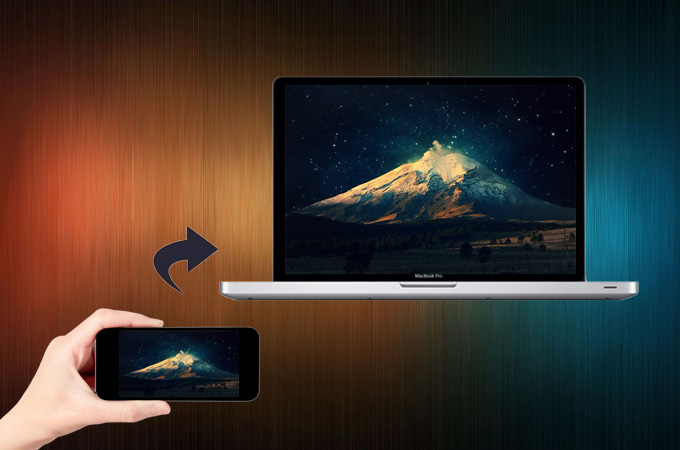 Screen mirroring app for PC, which means that you can mirror phone screen to computer, is more and more closely related to our daily life nowadays. There is no doubt that you can use it on multiple occasions. For example, a student or a teacher can make full use of it as a tool to give an enhanced presentation which can very well explain the idea he or she wanted to convey. Besides, for those mobile game fans, the this mirror app for PC enables them to enjoy a more comfortable service to play mobile game on a bigger screen. Do you know which app is suitable for you? To assist you in choosing the mirror app, here are the top 5 mirror mirroring apps for PC for your reference.
Best Screen Mirroring Apps for PC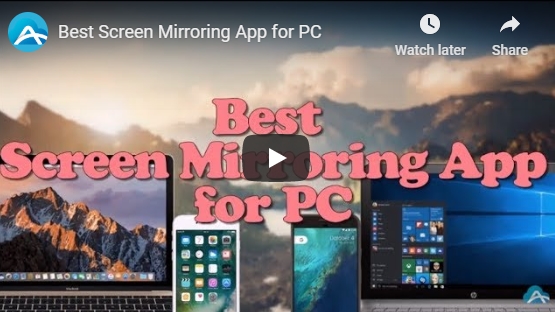 ApowerMirror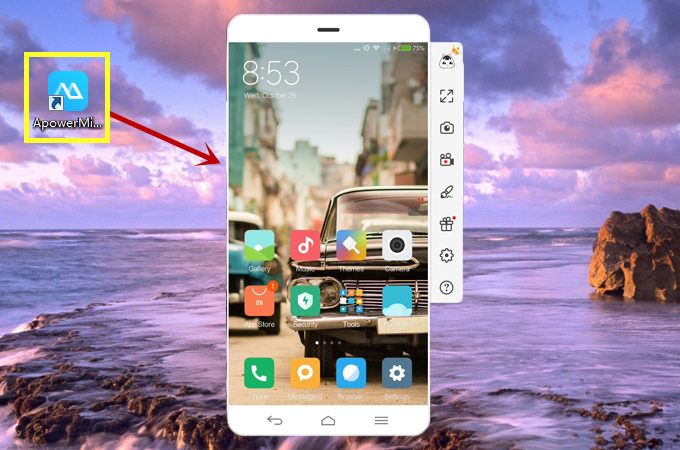 ApowerMirror is a mirror app for laptop which allows users to stream phone screen to computers. You can enjoy a variety of added services: including taking screenshots, recording phone screen with audio efficiently and controlling mobile devices with mouse and keyboard freely. Besides, the "Whiteboard" function allows you to mark the most important happenings on your mobile phone. ApowerMirror is compatible with both Android and iOS systems. Users have two options to combine their phones with PC, including USB cable and wireless network. With this mirror app for computer, you can play mobile game on a bigger screen without being concerned about eye tiredness. Besides, you can connect multiple devices to your computer at the same time.
Pros:
Support Android & iOS mirroring
Compatible with Windows & Mac
Control Android with Mouse & Keyboard
Cons:
USB connection for Android only
LetsView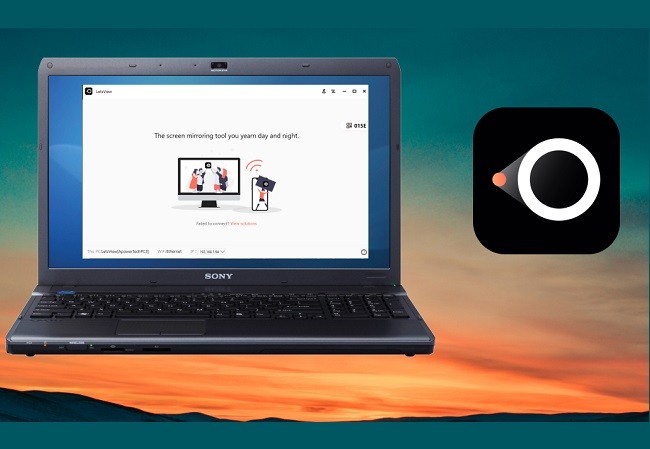 Another tool that can make your iPhone mirror on Windows is LetsView. LetsView is a desktop app that is available in Playstore, Apps Store and on computers. It is one of the most practical tools to use. Why? Because you can download and use it without registering an account or without paying. Some may think, is that even possible? Yes, it is. Aside from the mirroring capability, it can also screen capture, screen record and annotate while mirroring. There is nothing like this that can bring you all these features for free.
Pros:
Free.
No need to register to use it.
It can mirror, screen record, screen capture and annotate.
It supports Android, iOS, Windows and Mac.
Cons:
It does not support wired connection.
WonderShare MirrorGo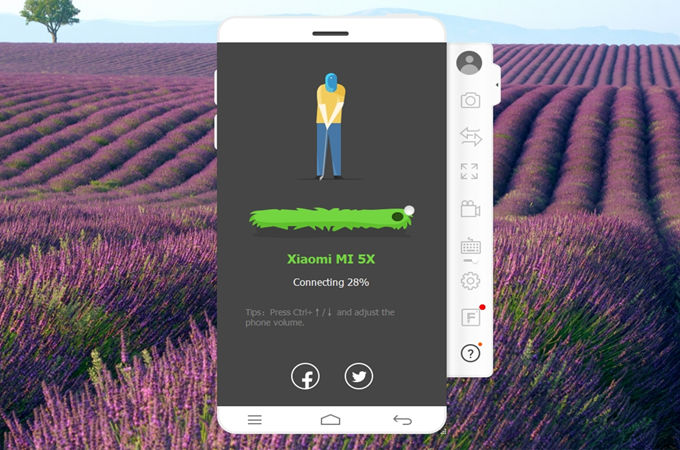 WonderShare MirrorGo is a popular screen mirroring app for PC which possesses many interesting and specific features. You can not only play and see mobile game on full screen, but also control your phone via using your mouse and keyboard. What's more, you can reply to the incoming messages of other social media apps and send SMS directly on PC. The brightness of the software can be changed to satisfy different needs of customers. Additionally, the "Keep phone unlocked while connected" function means that you needn't worry about that the phone will be locked while recording.
Pros:
Sending message on PC
Hot keys
Cons:
For Android only
Mobizen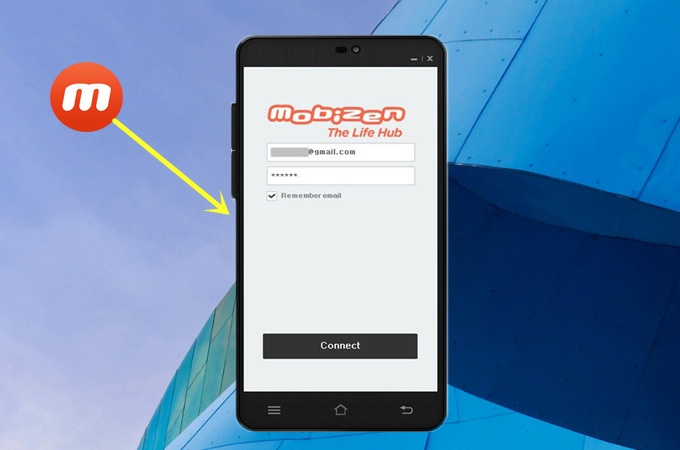 Mobizen, a screen mirroring app for PC, allows users to stream phone screen to PC and transfer files between smartphones and computers. You can control your mobile device with mouse and keyboard freely. Besides, the "screencapture" function also contains continuous capturing feature. However, the basic version of Mobizen is not compatible with iOS system.
Pros:
File transfer
Continuous capturing feature
No need to install app
Cons:
Window cannot be resized
For Android only
Screen Stream Mirroring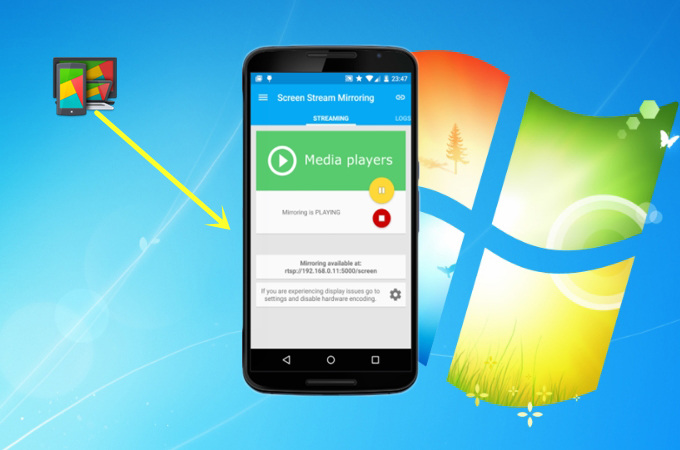 Screen Stream Mirroring is a screen mirroring app for PC which owns multiple powerful features. While using it, you can mirror or share screen with media players and tools such as VLC, OBS and KODI. In a similar manner to Reflector 2, Screen Stream Mirroring provides the service to live-stream your webcam video to Twitch, YouTube and Facebook… You can make powerful presentation for work, education, or gaming and you can broadcast your Android screen to popular social media platforms freely.
Pros:
Live broadcasting to multiple social media
Cons:
For Android only
Too many Ads.
Conclusion
It can be seen that either mirror app for laptop has its own specific feature and charm. Obviously, if you want to mirror iPhone screen to PC, ApowerMirror is your best choice. It is both suitable for people who are working for education and business. LetsView and Screen Stream Mirroring might be preferred by those famous YouTubers. Besides, if you want to send SMS on PC directly, you can take MirrorGo into consideration. Mobizen is designed for those people who want to save time in transferring files by dragging and dropping the files instantly into the app.
In short, any mirror app for PC has its target customers and you can choose them based on your requirements. In this way, you will find the best way to bring convenience to your life.